Powerbreather at Malvern Active
The stamina of our lifeguards and swimming instructors was put to the test in training, thanks to the Powerbreather snorkel.
The Powerbreather team joined us at a recent fitness training session to demonstrated how the snorkel works. The benefits of this innovative sports tool for swimming are mainly fresh air, no CO2, no water ingress, relaxed breathing technique, and building up strength, for speed and long-distance swimming.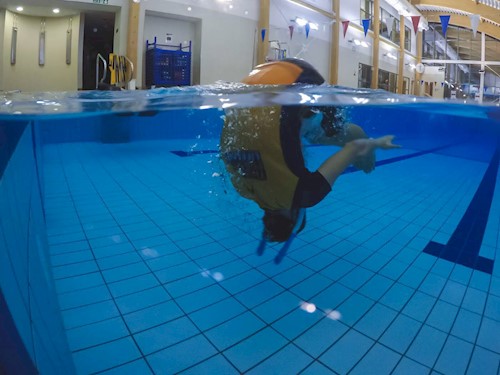 Everyone clearly enjoyed the experience.
Powerbreather has kindly given Malvern Active members the unique opportunity to try the snorkel which is now available to hire for free from reception.
Share: