Sarah is a REPs level III Personal trainer, having gained her fitness qualifications through the YMCA.
Sarah Shaw (BSc Hons) is a personal trainer and fitness instructor here at Malvern Active and teaches our indoor group cycling, Lean and Mean, and Tone & Flex classes on Wednesday evenings.
Sarah is an outdoor girl – a keen walker and off-road runner, competing regularly in trail half marathons and canicross events with her Springer Spaniel Bramble.  She has herself completed several mountain marathons, cycled the Icefields Parkway in Canada and the length of the Pyrenees, and has helped many of our members increase their running distances and speeds, cycle multi-day events, and to avoid or overcome injury by working to improve their running style.
She is a stickler for technique and can work with you to overcome muscle imbalances, core weakness or posture issues to put you back in balance, reduce pain and increase your overall strength and fitness.
Sarah is also qualified in weight management and is a menofitness practitioner.  No matter what stage of life you are in, she can advise you on the right way to eat and exercise, whether it be for weight loss, hormone balance, sports performance or improved general health.
Call us on +44 (0)1684 581681 to book a PT session or click here to email Sarah directly!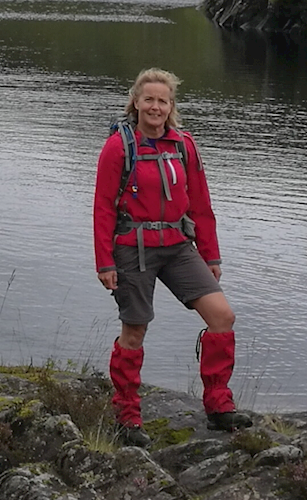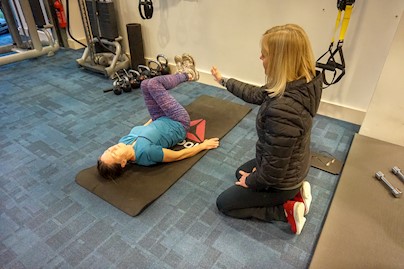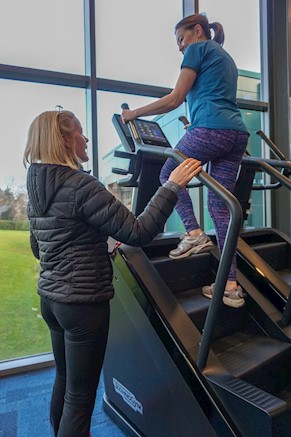 ---
Since starting Personal Training with Sarah in February 2012, I have had great results in reducing my Plasma Glucose levels, having been told by my GP that I was borderline Diabetic. My Plasma Glucose in Feb 2011 was 6.8. Today - 30 May 2012 it is 6.4, which I am told is normal. I feel this is a real result. I am over the moon!
On the advice of a friend, I engaged Sarah as my personal trainer in May 2012. My objectives were to get fit for a 3 day Coast to Coast cycle ride and to improve my flexibility. Sarah's training methods are based on heart rate management and, given how fit I felt after completing the Coast to Coast ride, I can confirm her methods are extremely effective. Add to that Sarah's irrepressible, upbeat character and I would, without hesitation, recommend her to anyone who wants focused help on achieving their fitness objectives.
Sarah, thank you very, very much for your energetic and fun lessons - we are seriously hooked!
I have not only reached my physical goals but enjoyed my sessions in the gym thanks to Sarah Shaw's enthusiasm and passion for personal fitness and weight training.
Sarah encouraged and supported me through training and got me to the start line ready for my half marathon... I did it in 4.30.29.
I really recommend Sarah as a trainer: she will always give you the right encouragement, and she is an expert in long distance running and founds her teaching on a scientific approach. She made me like the gym and eat proteins for breakfast, that's magic!